WEEKEND NEWS
Happy weekend friends! We hope your weekend will be a blast. Don't panic! Johnny Reggae Rub Foundation are here with their new album and they will cause some trouble at the Boots Night Bremen with Masons Arms.
28.02.20 DE Bremen // Kulturzentrum Schlachthof
29.02.20 BE Schaerbeek // L'Os à Moelle
28.02.20 DE Hannover // Lux Hannover
29.02.20 DE Hamburg // Monkeys Music Club
28.02.20 DE Bremen // Kulturzentrum Schlachthof
28.02.20 DE Hannover // Lux Hannover
29.02.20 DE Köln // Helios37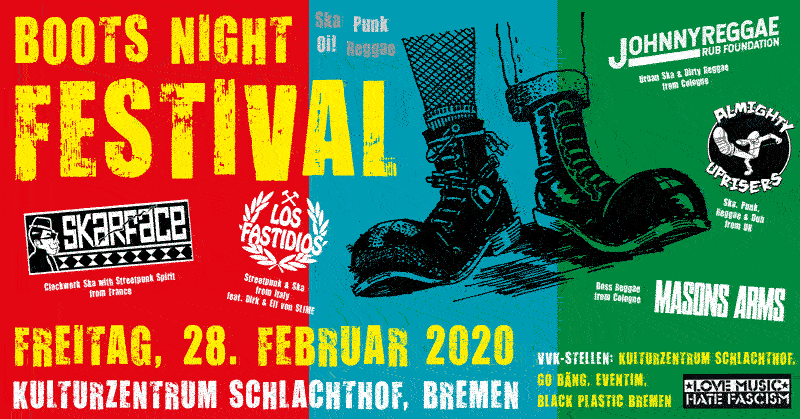 Details
999 NEW RECORD AND TOUR!!!
YESSSSSSSSSS!
999 will release a new record BISH! BASH! BOSH! on 24th of april this year and touring Germany.
04.09.2020 DE / Bremen / Kulturzentrum Lagerhaus
05.09.2020 DE / Düsseldorf / Zakk
06.09.2020 DE / Berlin / MS Stralau Spreepunkrockers
more to come!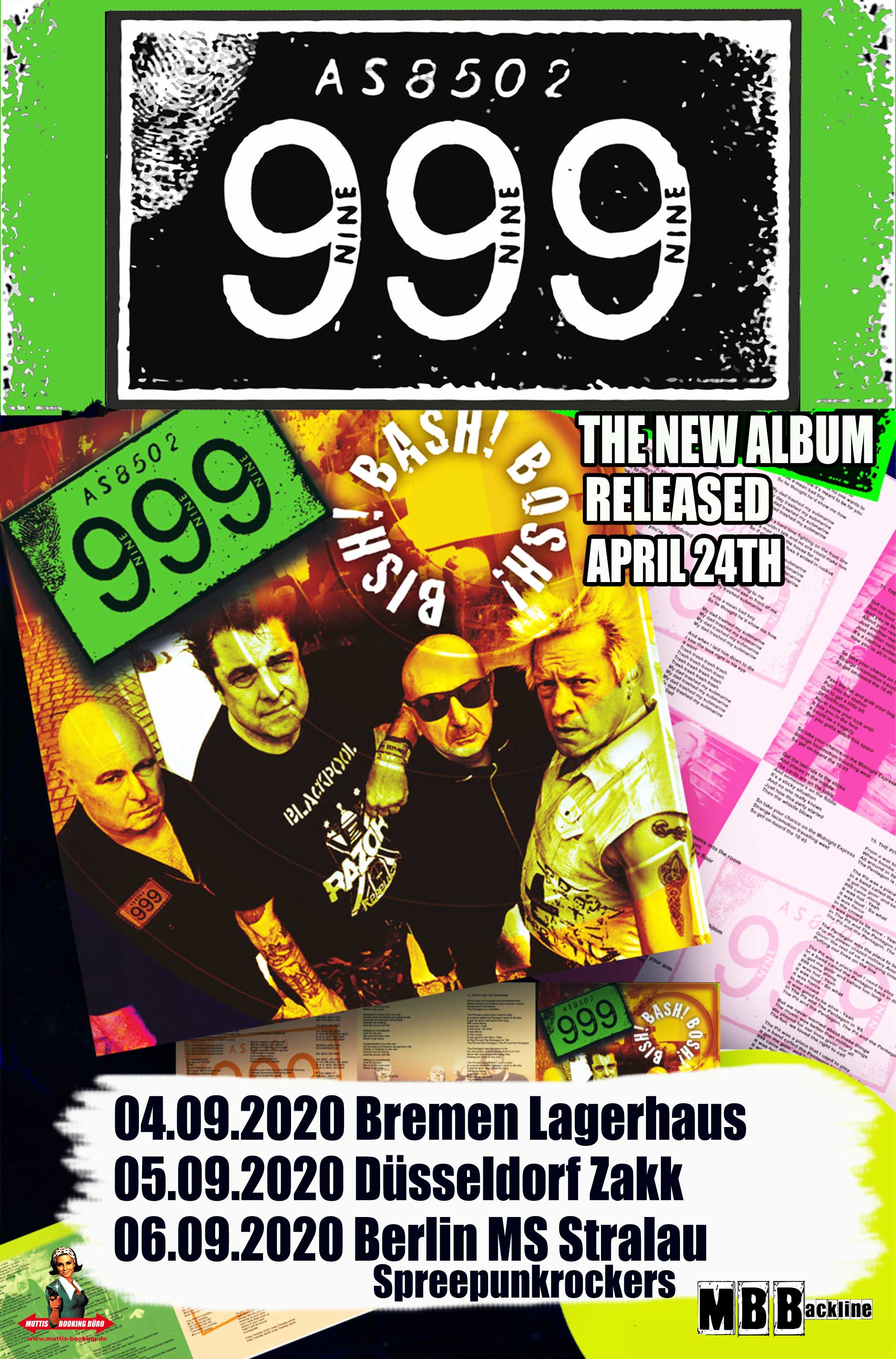 Details
new video MASONS ARMS - FOXI
Masons Arms just released a new video of their single FOXI from last years release "von vorn" so turn up the volume, dance to the rhythm at your office and get.........FOXI!
22.02.20 FR Chaligny // Solid´Air Festival
28.02.20 DE Bremen // Boots Night Festival 2020
27.03.20 DE Hannover // LUX
28.03.20 DE Berlin // Schokoladen
Details
WEEKEND NEWS
 Hey friends! Here is our weekly reminder for our bands that they have to play shows at the weekend.
Details
WIN WIN WIN
HeyHo Paddyhats! Today we have something special for you. As you all survived the storm last week, we decided to give you something to celebrate.
5 lucky ones can win 2 Weekendtickets for this years St.Patricks Festival at Pullman City Bayern which is part of the St.Patrick tour of The Rumjacks.
So if you want to see The Rumjacks , Jolly Jackers , Bards From Yesterday and more for free listen.
All you need to do is:
Send or Tag us on your St.Patricks pictures on our socials:
https://www.twitter.com/MuttisBooking
https://www.instagram.com/muttisbooking/
Until 29.02.2020
And we will pick the 5 Lucky ones.
Good Luck friends.
Eventwerkstatt Passau Muttis Booking The Rumjacks BlackDingo Pullman City Bayern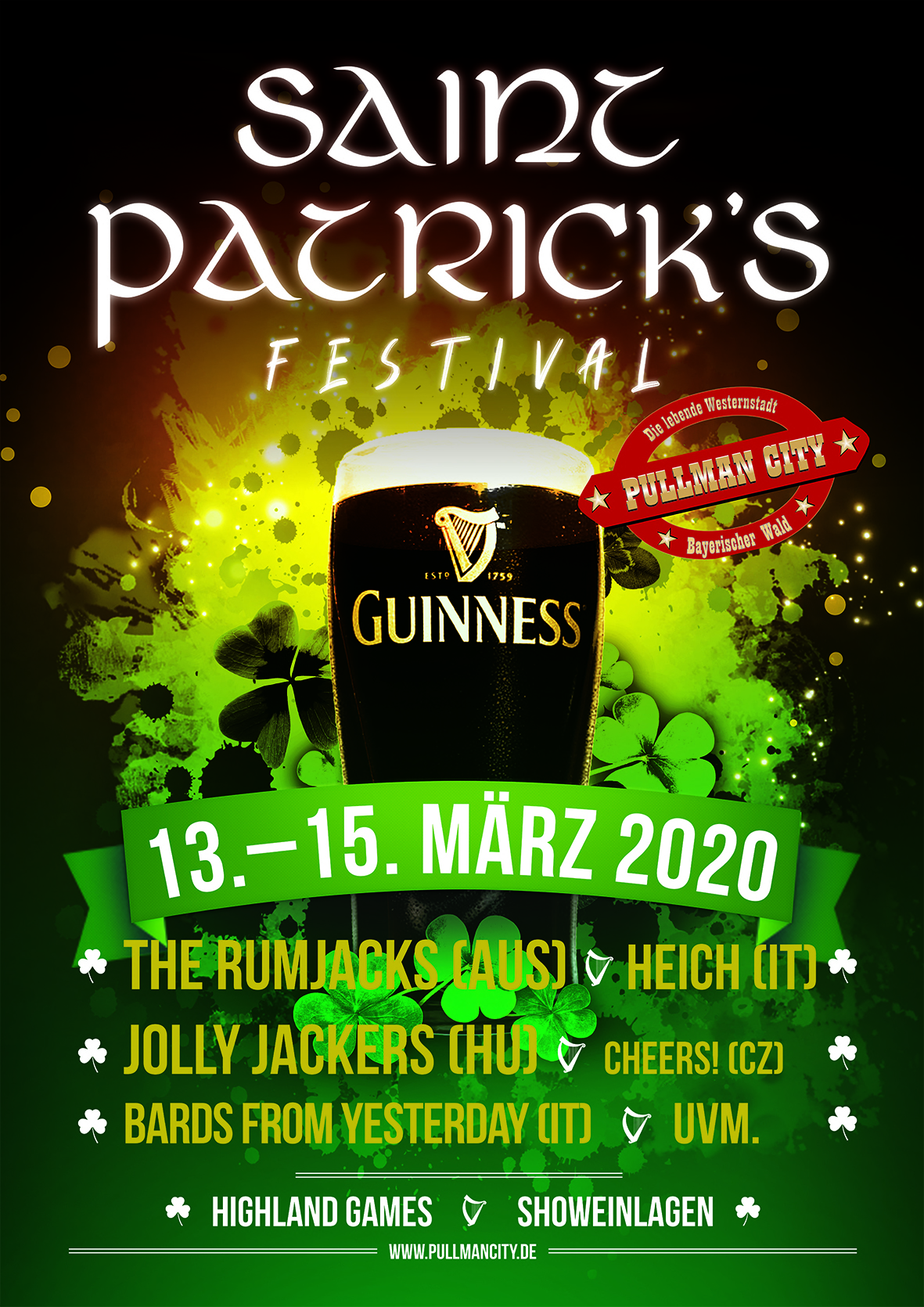 Details
FRESH FROM THE PRINTING HOUSE
Hey folks.
Here´s the BERLIN SHOWS Flyer. Swing by!!!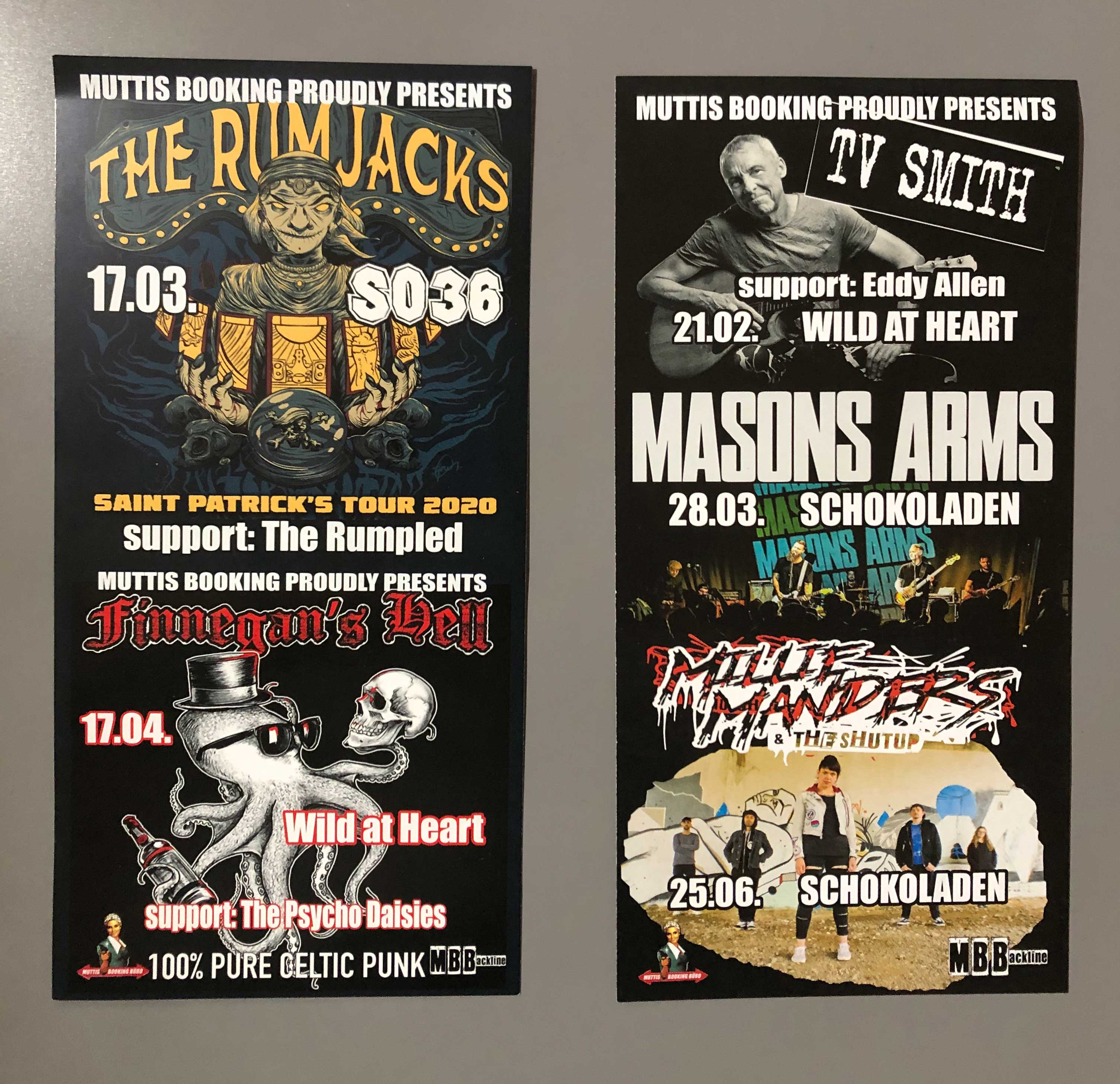 Details