RUTS DC NEW LIVE ALBUM AND TOUR!!!
Well, this speaks for itself!!!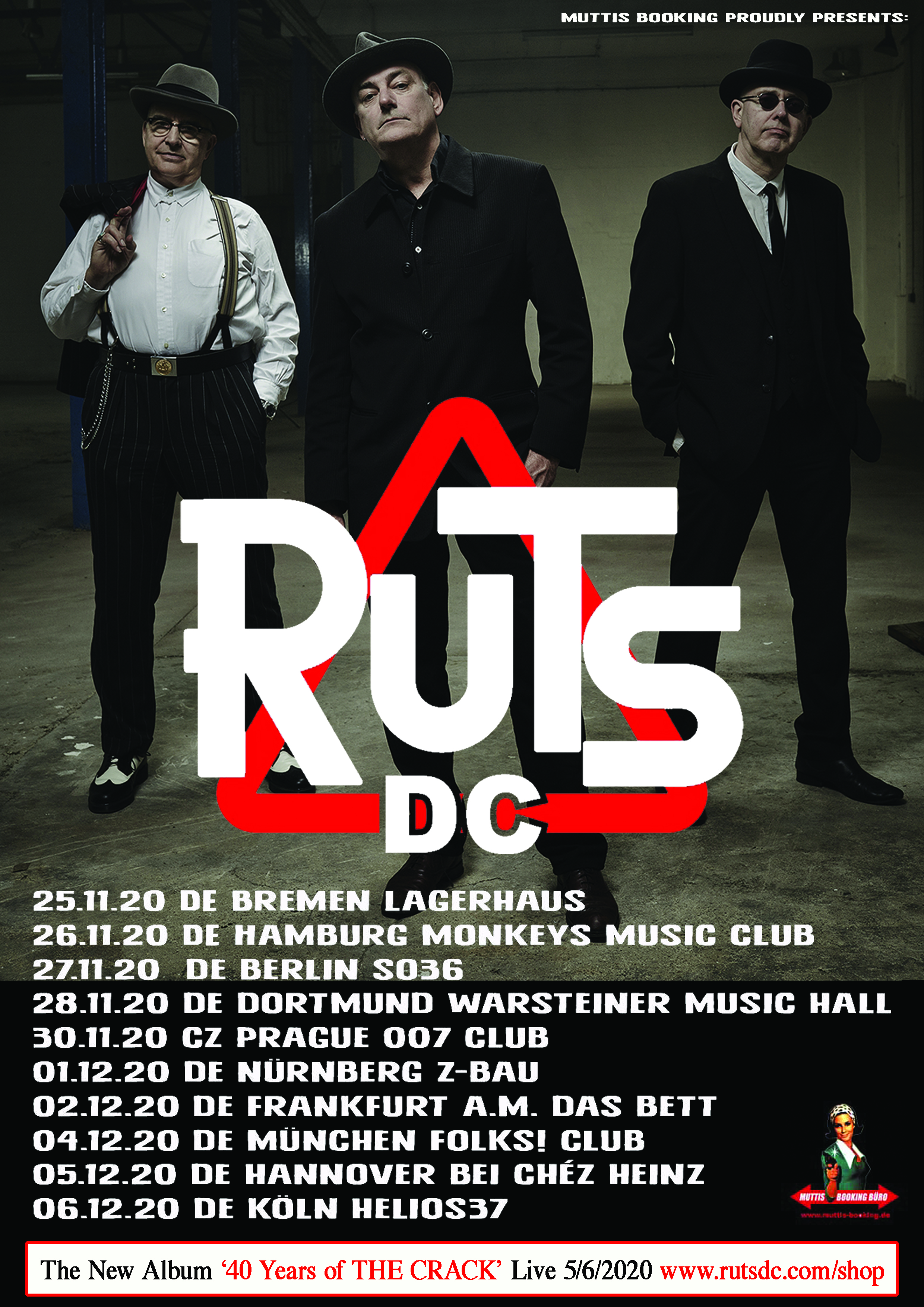 Details
TALCO SHOWS UPDATE!!!
Ostern ist also vorbei und nun wundern sich viele Talco Ticketkäufer*innen sich, was mit den Talco Gigs im Mai passieren wird.
Da die leider etwas kurzfristigen Vorläufe, die die Bundesländer oder lokalen Verwaltungen bei Absagen haben, wir aber auf diese Absagen von deren Seite angewiesen sind, sonst ist es halt keine Höhere Gewalt, können wir Euch nur den Hinweis geben, dass die Möglichkeit besteht, die Talco Show auf folgende Termine im August zu verlegen, auch wenn wir jetzt noch nicht wissen, ob und wann die Absage für Mai erfolgen wird.
Die Tickets werden bei der eventuellen Verlegung in den August gültig
bleiben:
12.08.2020 DE / Nürnberg / Hirsch
13.08.2020 DE / Bochum / Bahnhof Langendreer
14.08.2020 DE / Hannover / Faust
Ausserdem werden wir Talco bei folgenden Festivals sehen:
07.08.2020 DE / Bergedorf / Wutzrock
08.08.2020 DE / Wagersrott / Enzo Festival
15.08.2020 DE / Löbnitz / Spirit from the street
Viva Punkchanka !
Talco und Muttis Booking Büro
Details
DIFFICULT TIMES FOR ALL OF US IN THIS WORLD!
We wish you health and soon to come the freedom to party with friends
and fans of the bands live in the Punkrock clubs, the only place we
think the music can be enjoyed right !
But for now, we got to beat the bug and will stay home for the eastern
holiday break.
The cancelations and postphoning shows will go on for now, so we try to
keep you updated with the changes to happen.
Please support the band and clubs as much as you can !!!
And bear with us, so we can beer with you - soon, so we hope !
Details
THE RUMJACKS SAINT PATRICK´S TOUR 2020 UPDATE
Hey peeps!!!
Everyone is trying hard to keep things keeping up. Planning tours now is like looking into a foggy and frosted mirror. But hey, no one will give up and things have to keep going (Deja Vú) and the rock has to roll.
Therefore we are really pleased to announce new The Rumjacks dates in Poland, Austria, Czechia and Germany:
17.11.20  AT / Vienna / The Rumjacks  Arena w/ The Cloverhearts 
18.11.20  CZ / Prague / The Rumjacks Futurum             
19.11.20  PL / Poznań / The Rumjacks Klub u Bazyla w/ The Sandals                       
20.11.20  PL / Gdynia / The Rumjacks  Klub Muzyczny Ucho w/ Molly Malone´s           
21.11.20  PL / Warszawa / The Rumjacks Remont w/ Molly Malone´s      
22.11.20  PL / Zabrze / The Rumjacks  CK Wiatrak w/ The Sandals
23.11.20  PL / Kraków / The Rumjacks Klub Zaścianek                      
26.11.20  DE /München / The Rumjacks Feierwerk           
27.11.20  DE / Schweinfurt / The Rumjacks Stattbahnhof    
30.11.20  DE /Hamburg / The Rumjacks Knust St. Patricks Rock Week Tour 2020 w/ The Rumpled           
01.12.20  PL / Zielona Góra / The Rumjacks  Kawon Piwnica Artystyczna w/ The Sandals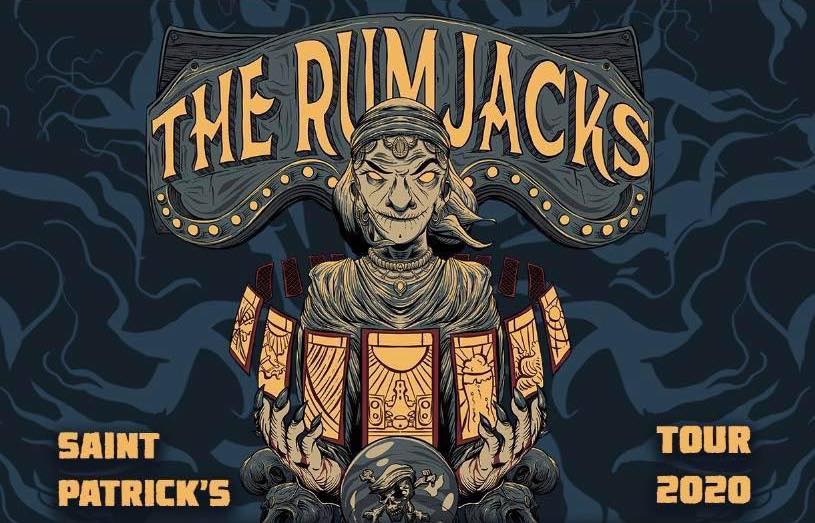 Details
THE RUMJACKS GERMANY SHOWS HAVE BEEN POSTPONED
Ghost Town coming !

We tried to be positive and keep the shows up and running.
Now all whats left is to sing a song, which describes the situaiton the best:
This town is coming like a ghost town
All the clubs have been closed down
This place is coming like a ghost town
Bands won't play no more.........
The Specials

Next weeks german shows on The Rumjacks tour got canceled today, due to the Corona threat.
16.03.2020 DE München Feierwerk canceled
17.03.2020 DE Berlin SO36 canceled
18.03.2020 DE Hamburg Knust canceled
20.03.2020 DE Schweinfurt Kulturhaus Stattbahnhof canceled

You can keep the tickets to see the band in fall on these dates:
26.11.2020 DE München Feierwerk
27.11.2020 DE Schweinfurt Kulturhaus Stattbahnhof
29.11.2020 DE Berlin SO36
30.11.2020 DE Hamburg Knust

So lets pray to St.Patrick, the irish god of drinking culture, for a Day, when we come together again and celebrate !

The little good news is: The Rumjacks play an acoustic set today in Pullman City / Eging am See at the Irish Festival !!
To be followed by a full electric set tomorrow, sat. the 14th in the same location, the Western Town !!!

Muttis Booking & The Rumjacks
Details
POLAND CLOSED ITS BORDERS
Untill further notice - so - here comes further notice:
The country of Poland closed its borders now, so The Rumjacks cannot enter to play these shows for you !
The Netherlands aka Holland decided to pull all shows above 100 people.
Sorry, all the polnish and the Amsterdam shows of The Rumjacks are not happening now.
We are working on new dates for all of them.
In Poland it looks like we will be there in november then, more news asap !

Still all the german shows are on and we do have plenty of space in the venues, since the tickets sales all stalled around 300 tics
So you will be able and are welcome to buy them at the door on the showday !

Stay healthy - in sick times !
Details
MUTTIS BOOKING SHOW INFOS UPDATE
HeyHo!!!
We say no success is our success - so most of the shows we book are attracting less than 1000 people.
So our GERMAN, DUTCH, POLNISH shows will NOT BE CANCELED ´til further notice.

Unlike the shows in Austria, Switzerland and Czech Rep, which are under these states new rule and law, to call off shows off more than 1000 tickets.

If you got tickets for any of the big shows and now you are looking for fun and music in dark time, why not join one of our shows, we got plenty of space in the small clubs and a healthy invoirement ;-)  - Let´s end paranoia and hysteria!!!
Let´s POGO !!!
.....and wash your hands......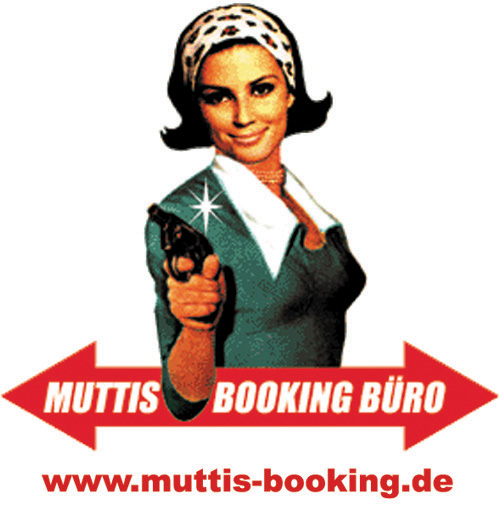 Details