TO ALL OF YOU
To all the live on stage music fans, friends and family of the bands and shows we put on !
We have to say, that we dont know, what can happen soon and when.
The pandemic numbers are still going up and down and its still safety for your health first and no plan, when we all will be back to the clubs and festivals, we love so much !!!
In this sense Muttis Booking Büro has to tell you that we are not planing for shows to happen in march, april and may of 2021 any more.
At the moment we are working on the postponements....again and since its hard to find new fee dates, it will be a little while, till we know all the new landing dates.
Fingers crossed for more news next week.
June and on, we are still hopefull, many people fight for their right to be free again, while they keep themselfes to the rules and messurements necessary to overcome this pandemic and simply stay alive.
We all suffer, not only by not having the chance to pogo down the halls of your favorite live venues, go to the pub across the bar and celebrate a great performance or take the loved ones to a restaurant or cinema, to simply escape the depression.
WE, THE BANDS, THE PROMOTERS, THE CREWS SUFFER NOT HAVING ANY INCOME - so please, stay with us, keep the flame of Rock'n'Roll, Punkrock and all the great sounds our bands can deliver alive.
Keep your tickets, buy more, there will be shows again.
Dont know when, but will let you know as soon as we know, so stay tuned with us to find out, when we are rockin' again !!!
here are a few postponements known already:
The Offenders at Rock Am Kuhteich
 will happen on 07.05.2021 - already sold out - seated event !
The Rumjacks dutch dates march 16th till 18th >>> postponed to 2022, more details soon.
also postponed dates for The Rumjacks in march, april and may 2021 gonna be reannounced asap.
But there will be a Paddy Rock Stage at the Pflasterfest, Hamelns city party, on the 29.08.2021, The Porters and Masons Arms
 gonna be featured on this stage !
Details
FAHNENFLUCHT NEUES ALBUM 28.5.21
Yes!!! Fahnenflucht werden am 28.5.21 wieder kübelweise ihren Zorn über die Republik schütten.
"Weiter Weiter" erscheint am 28.5.21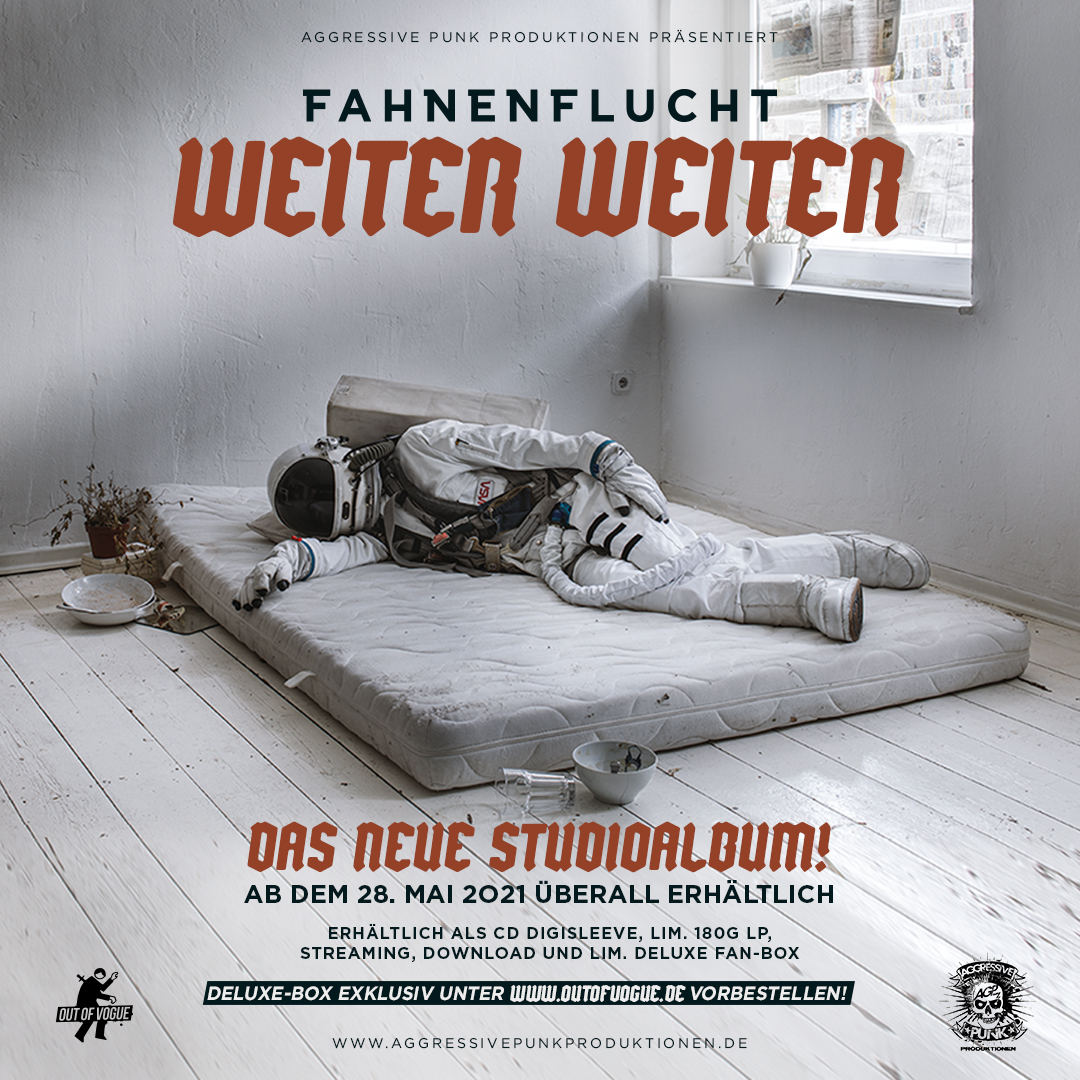 Für Booking im Herbst mail an: This email address is being protected from spambots. You need JavaScript enabled to view it.
Details
UK SUBS TOUR 21/22 Updated Aarschot & Utrecht
To the Punkrockers of this world !
We are full of hope to see the fabulous, legendary, always delivering the good Punk - THE UK SUBS, on stages near you in the future.
Check out this tour flyer and make sure, you grap a ticket, when you feel safe and we all can roam free again !
We will not give in !!! We are hopefull to rock out with all ya soon !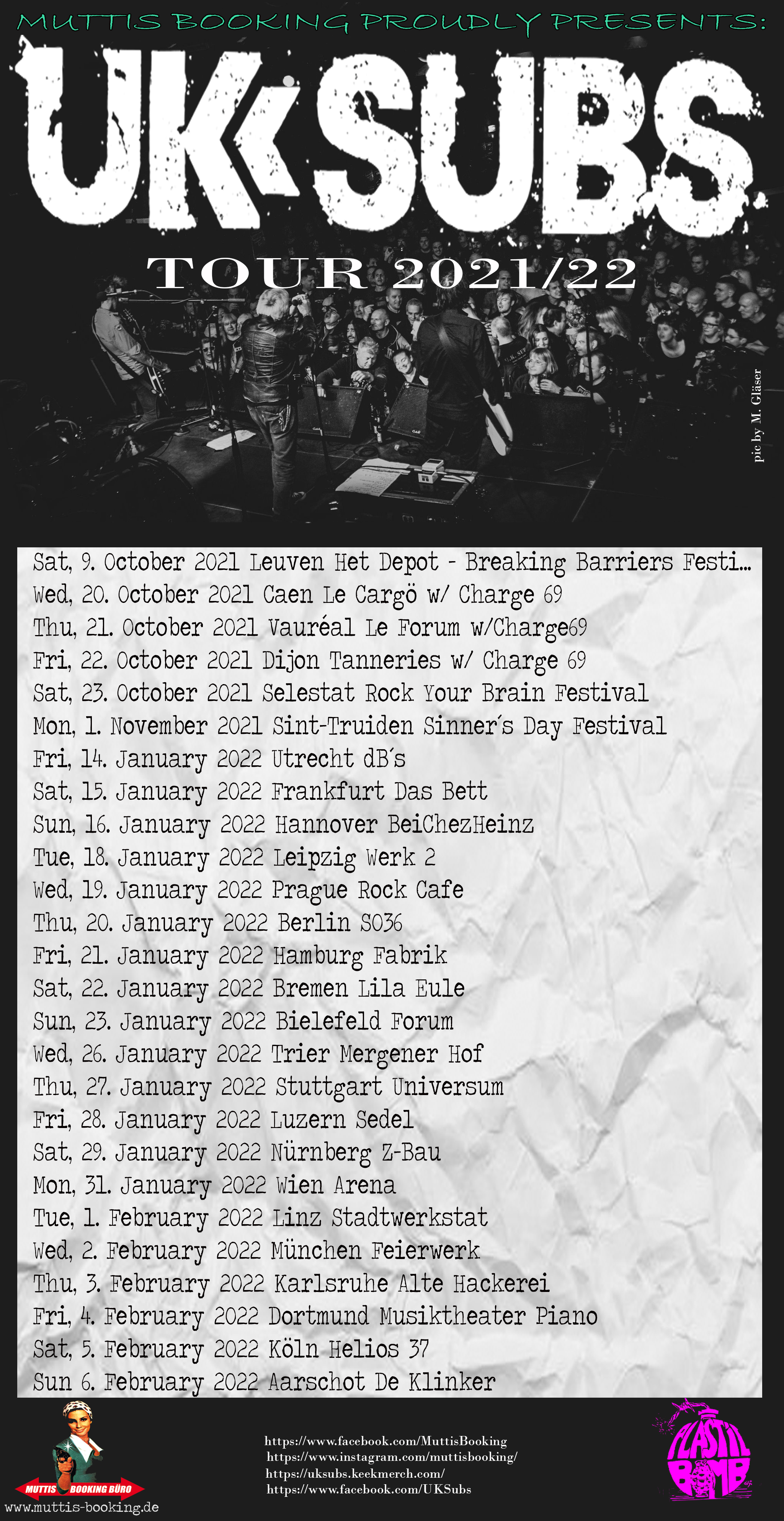 CHEERS from UK SUBS, Muttis Booking Büro
Details
NEW SPOTIFY PLAYLIST
Hey there. We made a new Spotify Playlist for you to enjoy!
It keeps you warm in cold times, offers good mood and saves you from goin´nuts!!! Hopefully, see you all soon.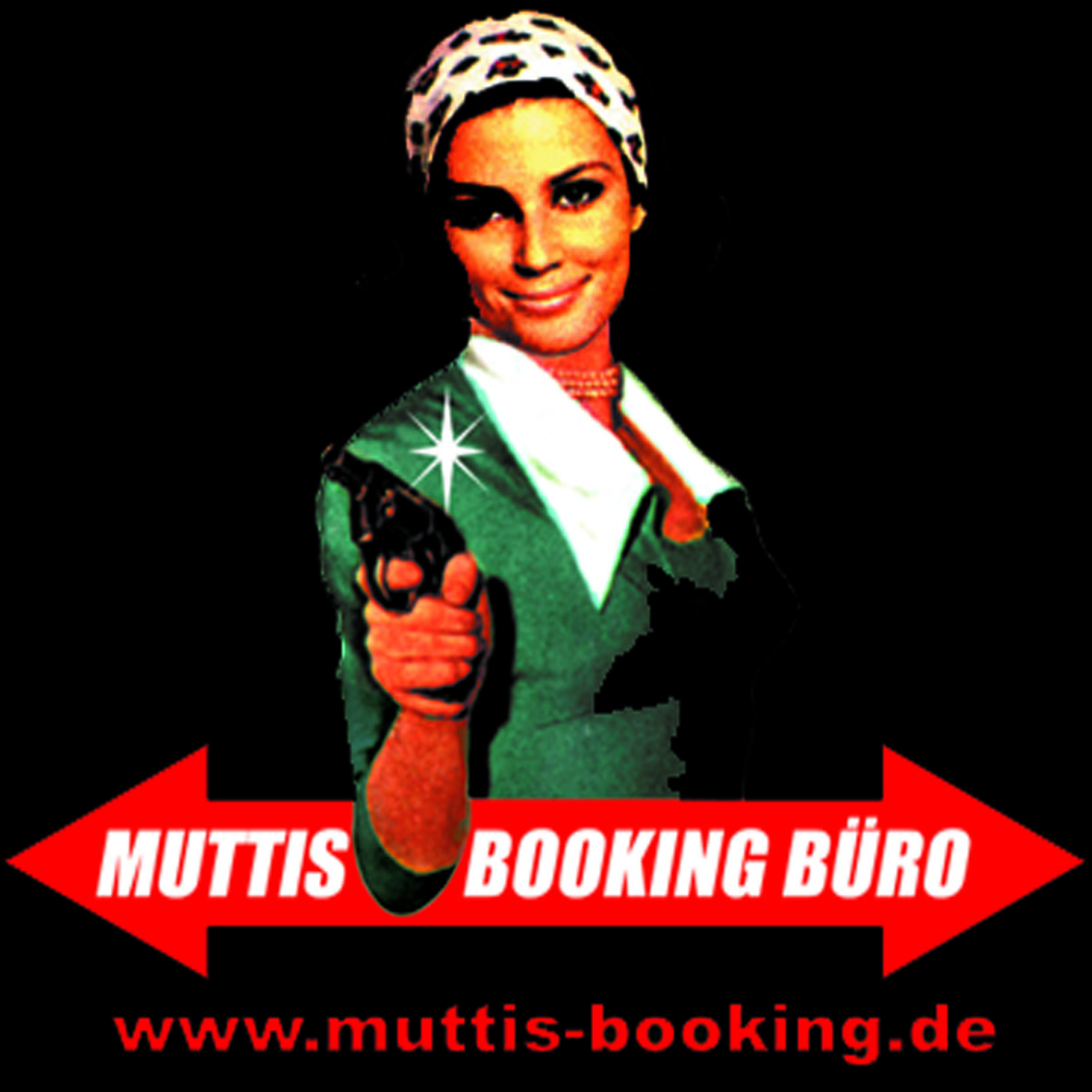 Details
MASONS ARMS #UNSER ALBUM FÜR SEAWATCH
Unglaubliche Aktion unserer Freunde von Masons Arms.
Zum 2. Geburtstag von unserem Album "von vorn" gehen von heute an, für einen Monat, alle Einnahmen aus unserem Shop zu 100% an Sea-Watch.
Einfach eine Mail an
This email address is being protected from spambots. You need JavaScript enabled to view it.
schreiben.
MA
Details
THE OFFENDERS NEW SINGLE "ABSTAND" feat. ZSK
Check this out. The Offenders just released their new single "Abstand".
Details
MUTTIS BOOKING SAYS THANK YOU
HoHoHo to all bands, friends, fans and all you fantastic people !
Thanks for staying safe with us in this difficult year 2020.
We wish all of us and you A happy Channukah, Merry Xmas und a fxxkin' better New Year !
Let´s beat the bug now so we can see each other soon at one of the geat shows and tours, we still have planned and we are hoping to make it happen.

Let´s keep in mind:
No more wars - Peace now !
End Racism !!
Stop Sexism !!!
Always Antifacist !!!

Stay safe - stay rebel !
Muttis Booking Büro will lockdown for the rest of the year - back on january 11th in 2021 !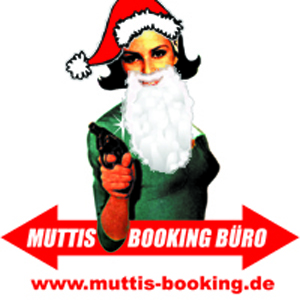 Details