CYANIDE PILLS | EUROPE TOUR 2017
Hey Folks!
The Cyanide Pills tour starts tomorrow on Kortrijk at the great The Pit's ! We can not wait for the next two weeks!
We hope to see you in front of the stage and at the bar!

And make sure to visit the merch and get their new record "Sliced and Diced".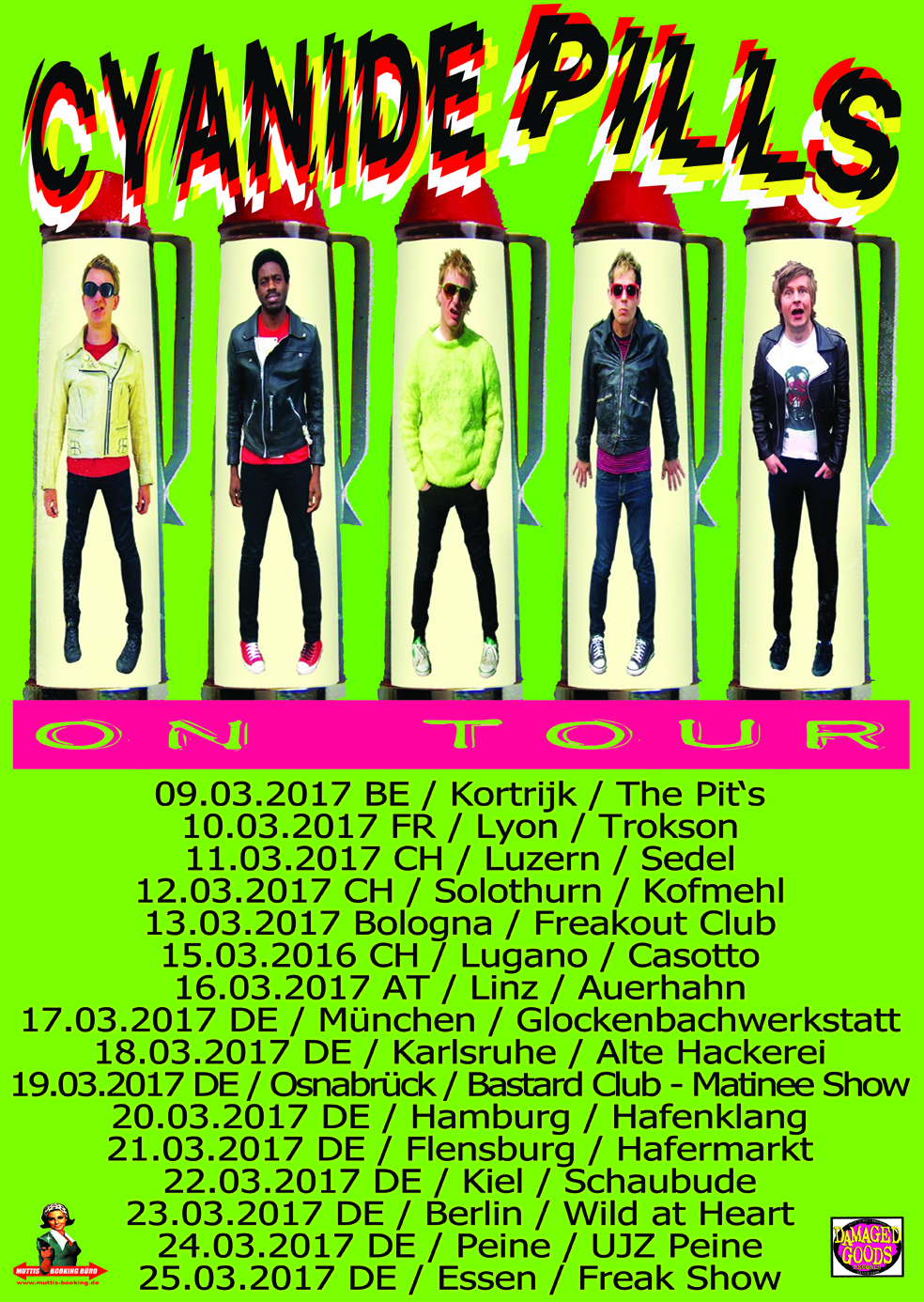 Details
THE ADICTS | 40 years - the beginning of the end?!
Hey ho Droogies!
The Adicts will be back really soon!
Make sure to get you tickets upfront - we can not wait!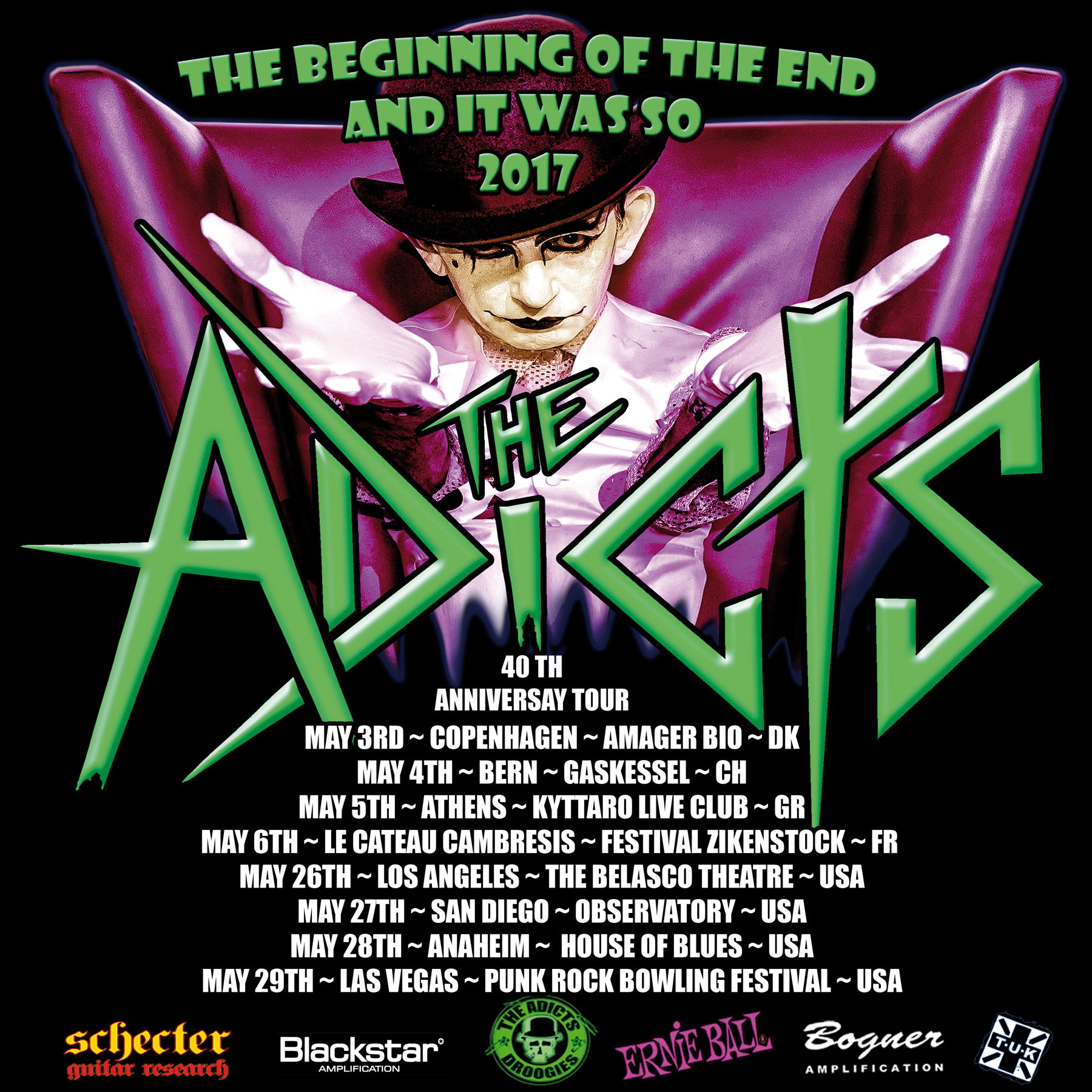 Details
THE MONSTERS OF ROCK HAVE RETURNED | ZEKE AT SCUMBASH IV
After over 10 years, the Rock'n'Roll outlaws have returned to European soil!
Tomorrow night, ScumBash in Rotterdam, Netherlands are hosting these godfathers of Speed-Rock and Muttis Booking are proud to be presenting their rampant return.
That's right folks, the true monsters of rock have arrived!
ZEKE is back!
They will be headlining tomorrow night's rock'n'roll gathering at RDM Loodsen amongst the company of other imposing acts such as Stiff Little Fingers, Batmobile, KADAVAR and many many more.
Don't miss your chance to ride with ZEKE at 23:05 on the Jack Ketch stage this Saturday and check out the summer club-tour dates in ON TOUR and on our Facebook page!
Full Scumbash line-up on the timetable below or on the Scumbash IV website: www.scumbash.nl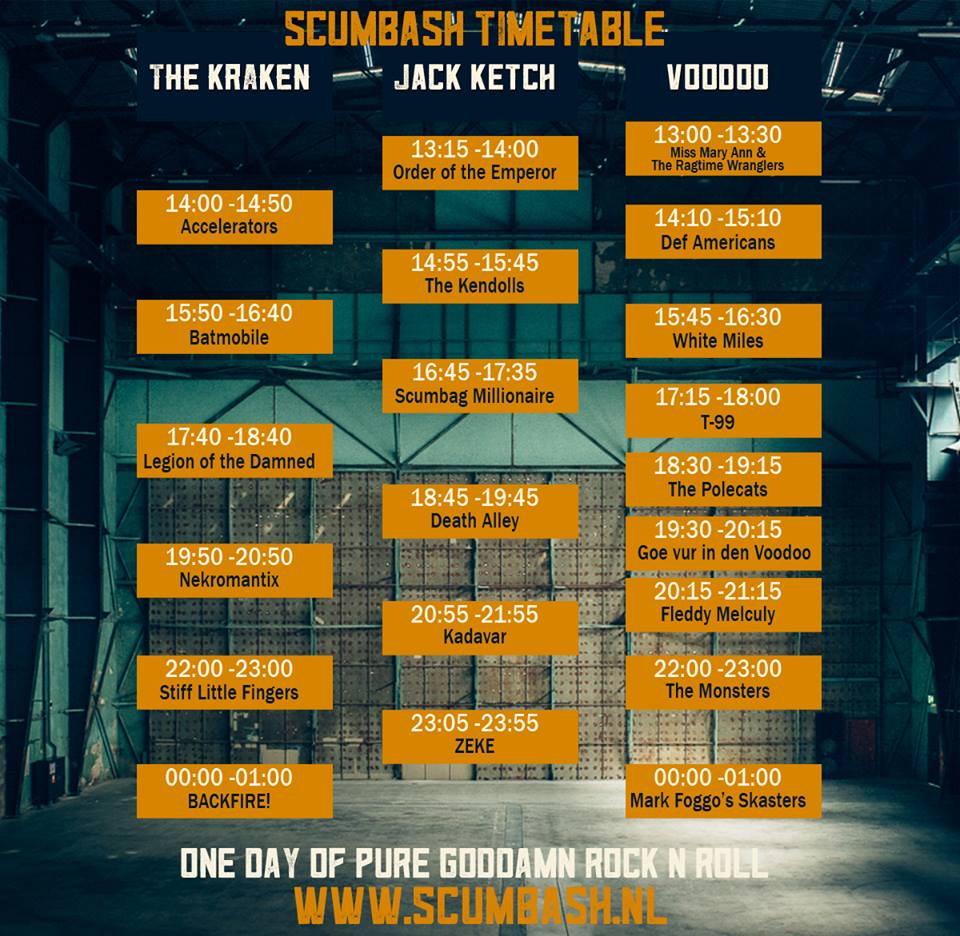 Details
GO WILD WITH THE DOGS, DIE DORKS & JRRF THIS WEEKEND!
Happy Friday Mutti-ites!
This weekend we here at Muttis Booking have three killer bands on the road. Whether you're craving vicious Punk-rock legends, dirty Berliner Deutschpunk or the freshest Urban Ska sounds around, Mutti's is serving it all up piping hot this weekend.
Slaughter And The Dogs kicked their tour off last night at Walfisch in Freiburg and have begun tearing their way through Europe. Tonight they're turning it up really loud at Z-Bau with Igel vs. Shark, and they're only just getting started!
Also tonight, home-team-Berlin punk rockers Die Dorks are showing them how it's done in Leipzig at Conne Island. Go on out to shout about and dork out!
Finally, this Sunday in Koblenz at Circus Maximus, Kölner Reggae'n'Rollers Johnny Reggae Rub Foundation are shaking things up for SKArneval!
Check out the ON TOUR section to see who's coming your way!
Also, keep an eye on our Facebook page for updates on your favorite bands.
We here at Muttis Booking Büro wish you a wild weekend!
Stay warm, be safe and have fun!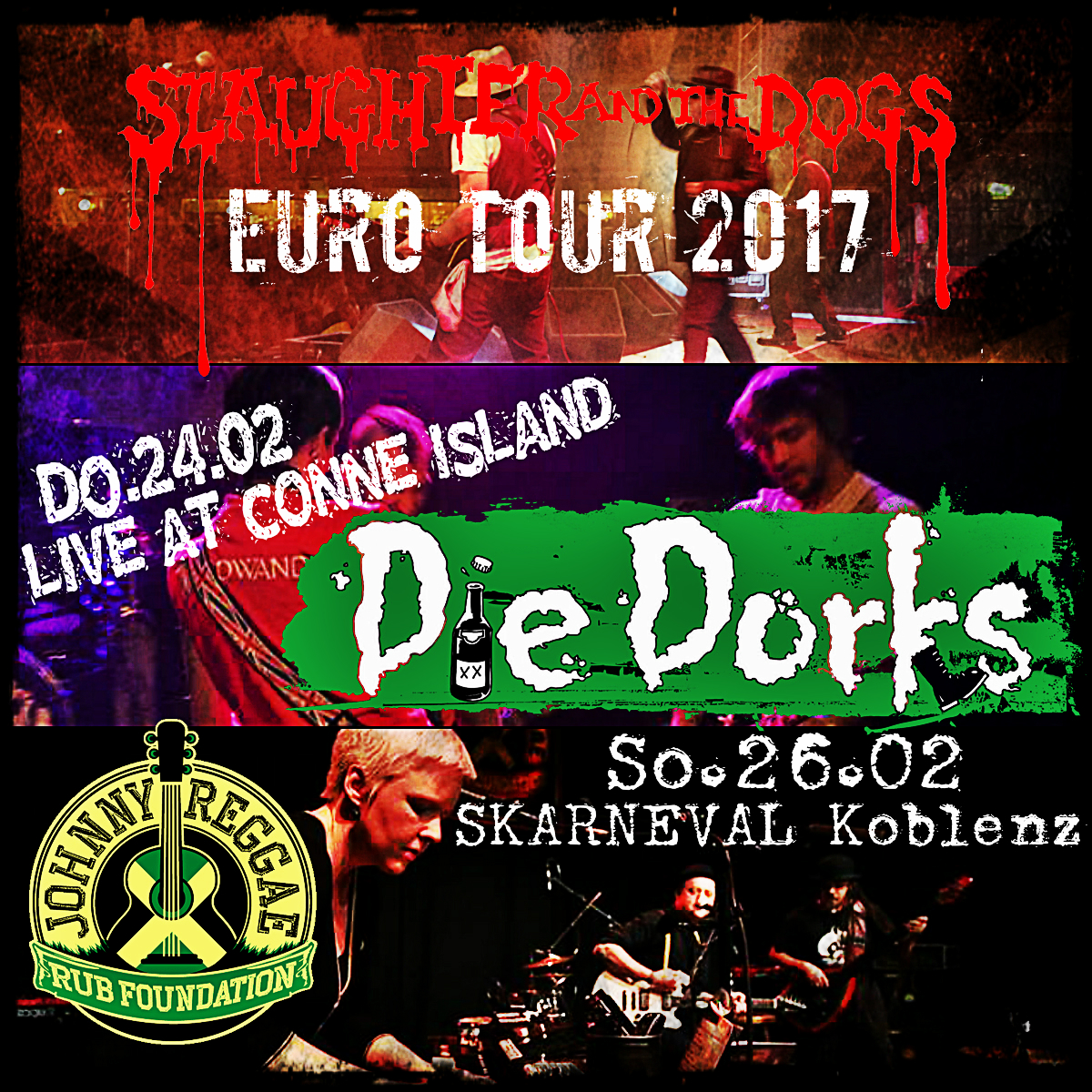 Details
SLAUGHTER AND THE DOGS | TOUR KICK-OFF THURSDAY
The end is nigh my friends,
The end of the wait for legends to return to European soil,
Slaughter And The Dogs are headed your way!
Muttis Booking is proud to be bringing these punk rock icons back for a month long EU tour which starts this Thursday, Feb 23 2017 at Gaststätte Walfisch in Freiburg. So get ready for it to be cranked up really high and get mad, the dogs are unleashed and coming for you!
Also, don't forget to check out Slaughter's new album "Vicious", OUT NOW on Cleopatra Records and keep an eye on our Facebook for the latest news and tour updates!
-----SLAUGHTER AND THE DOGS | FEB/MAR 2017-----
23.02.2017 DE / Freiburg / Walfisch
24.02.2017 DE / Nürnberg / Z-Bau w/ Igel vs. Shark
25.02.2017 DE / Essen / Freak SHOW
26.02.2017 DE / Köln / Sonic Ballroom Köln
28.02.2017 DE / Leipzig / WERK2-Kulturfabrik
01.03.2017 DE / Hamburg / Hafenklang
02.03.2017 DE / Berlin / SO36 w/ Splitting Image, StrgZ
03.03.2017 DE / Dresden / Chemiefabrik Dresden (Chemo)
04.03.2017 CZ / Prag / Klub 007 Strahov
05.03.2017 PL / Wroclaw / Stara Piwnica
06.03.2017 PL / Torun / Hard Rock Pub Pamela - Hrp Pamela
09.03.2017 DE / Karlsruhe / Alte Hackerei
10.03.2017 DE / Stuttgart / Goldmark's
11.03.2017 DE / Düsseldorf / Zakk Duesseldorf
12.03.2017 NL / Rotterdam / Baroeg
14.03.2017 FR / Toulouse / La Saint des Seins
15.03.2017 FR / Lyon / Ninkasi Kafe
16.03.2017 CH / Geneva / La Mahkno
17.03.2017 IT / Milano / Cox18
18.03.2017 IT / Bologna / Il Covo
21.03.2017 FR / Montpellier / Secret Place (Home Of Underground Rock)
22.03.2017 ESP / Valencia / 16 Toneladas
23.03.2017 ESP / Madrid / Gruta77
24.03.2017 ESP / Zaragosa / Sala King Kong
25.03.2017 ESP / Badalona / Estraperlo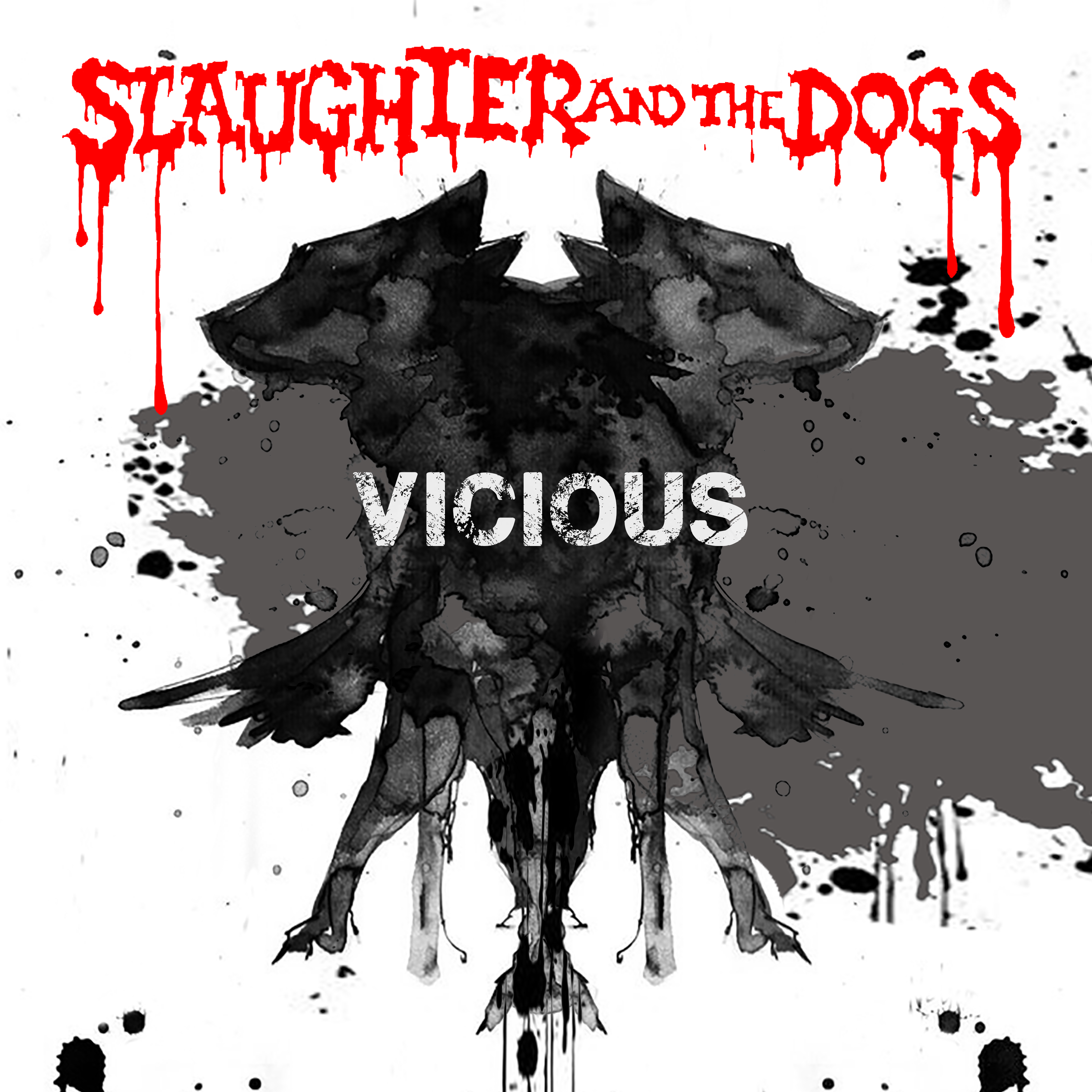 Details
THE BENNIES AT JERA ON AIR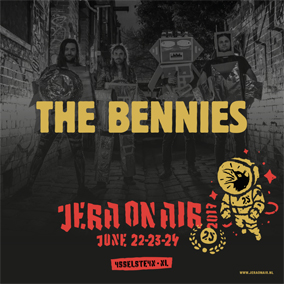 Details
ZEKE | EUROPEAN TOUR | CLUB SHOWS
Vrom - vrom - vrom - addicted to Speedrock, this heavy, fast, dirty, sliding rocksound, which makes your ride feel great ?
Muttis Booking is happy to presend you the real thing, the originators of the sound for burning rubber and forcing heart attacks !!

They gonna show up on a great bunch of festivals, like very soon on Scumbash / Rotterdam, later on Sjock Rock in Gierle,
Stoned from the Underground in Erfurt, Ilosaarirock in Joenussu / Finland with more to come....
For now here are the club shows booked so far with more to come too....speeding on the road straight up to kick your butts !
14.06.2017 FR / Paris /
Gibus Club
15.06.2017 FR / Bordeaux /
VOID // BDX
20.06.2017 CH / Geneva /
Kalvingrad
26.06.2017 IT / Bologna /
Freakout Club
27.06.2017 IT / Cagliari / La Cueva del Rock
28.06.2017 IT / Segrate(MI) /
Circolo Magnolia
29.06.2017 IT / Giavera del Montello(TV) / Benicia Live
30.06.2017 HR / Zagreb /
Vintage Industrial Bar
01.07.2017 SI / Nova Gorica /
Mostovna
02.07.2017 AT / Wien /
ARENA WIEN
03.07.2017 CZ / Praha / 007 Club
05.07.2017 DE / Hamburg /
Hafenklang
06.07.2017 DE / Osnabrück /
Bastard Club Osnabrück
07.07.2017 NL / Groningen /
Vera Groningen
11.07.2017 DE / Freiburg /
Gaststätte Walfisch
12.07.2017 DE / Stuttgart /
Goldmark's
13.07.2017 DE / Berlin /
cassiopeia Berlin
04.03.2017 NL / Rotterdam /
ScumBash
17.06.2017 FR / Clisson /
Hellfest Open Air Festival
08.07.2017 BE / Gierle /
SJOCK Festival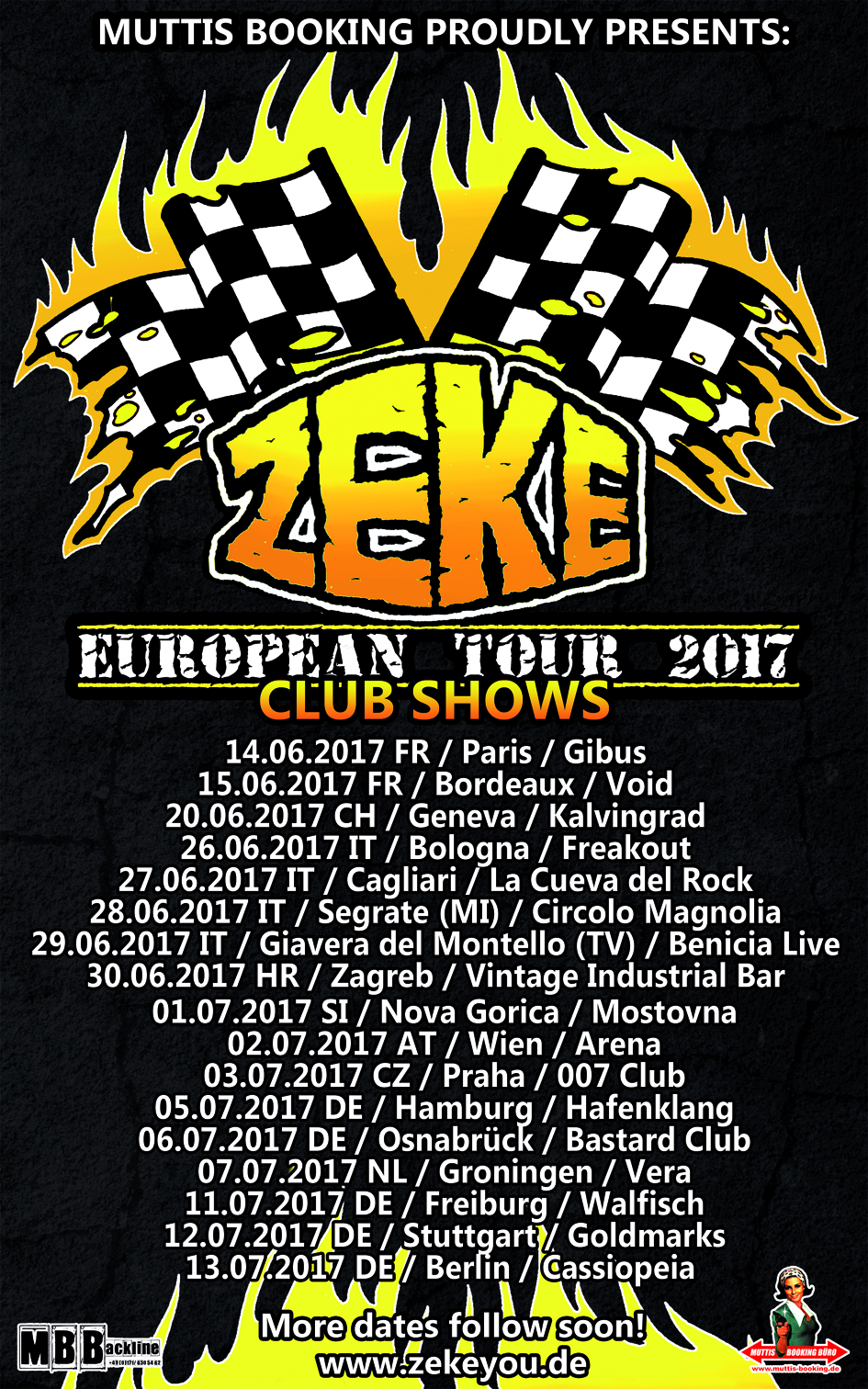 Details